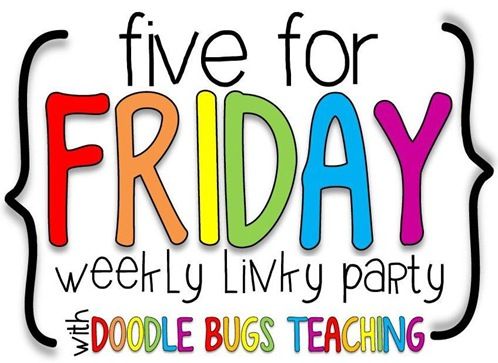 I'm joining up with Doodle Bugs for the Five for Friday linky party. So....here are my 5....
1. Moving in to my classroom.
As of yesterday, we were all able to start moving in to our classrooms. Unfortunately, the rooms haven't all been completely painted/cleaned/etc yet, so not all of us (including me) are allowed to set up our desks or put stuff up on the walls yet. I did at least get alot of my stuff moved into my room...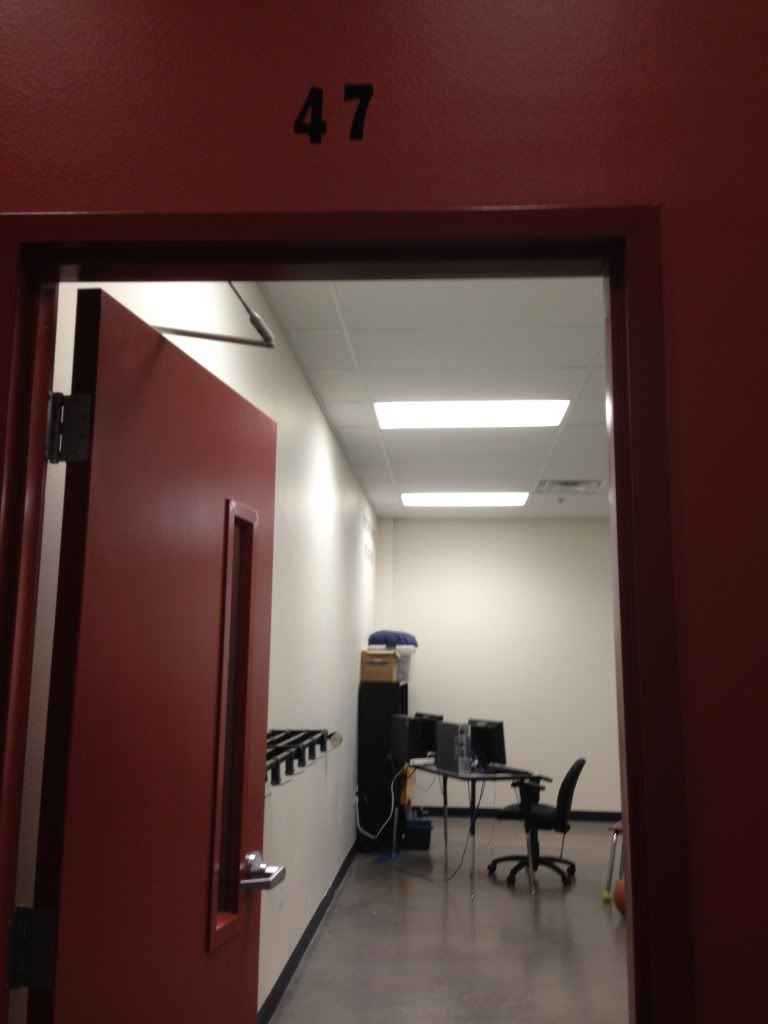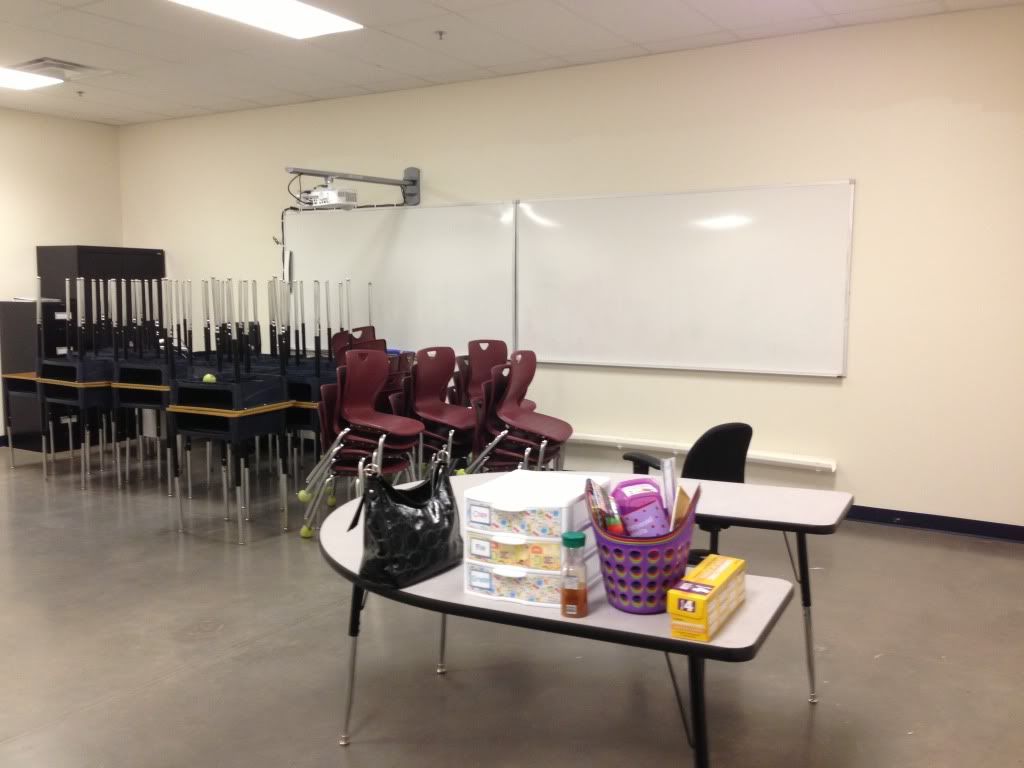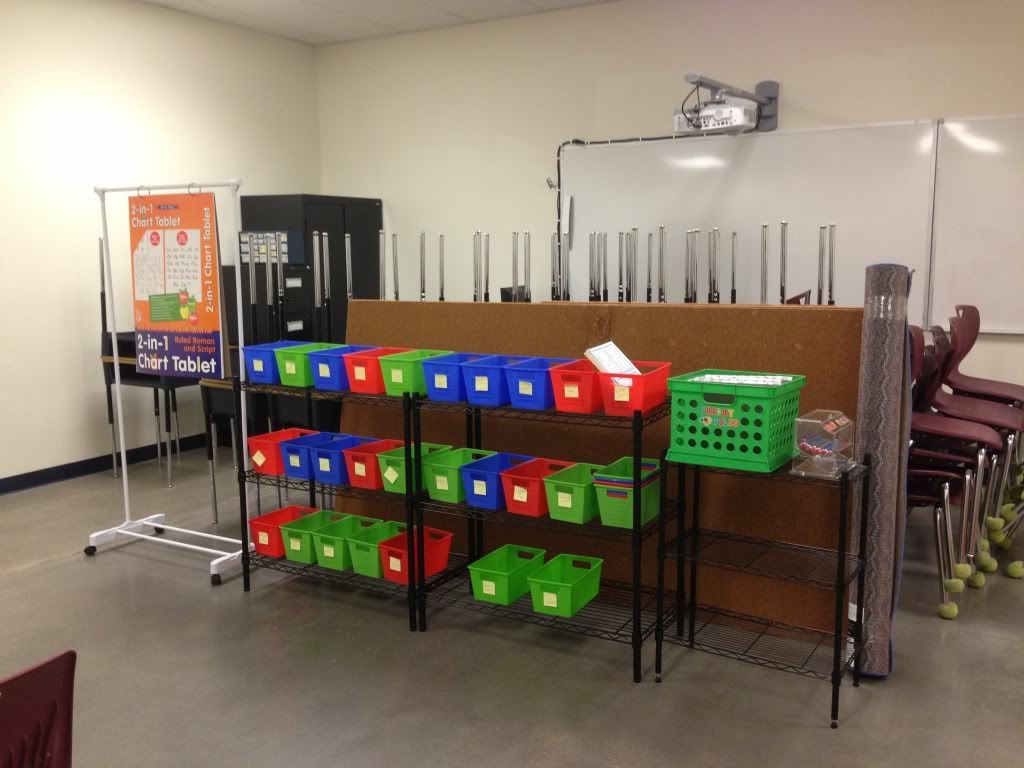 Ignore the way the bins are set up...they are out of order and not yet properly labelled.
2. My sharp pencil dispenser.
I jumped on the bandwagon and surfed through Amazon and found one of those acrylic straw dispensers, added some of my alphabet stickers to it and turned it into my pencil dispenser.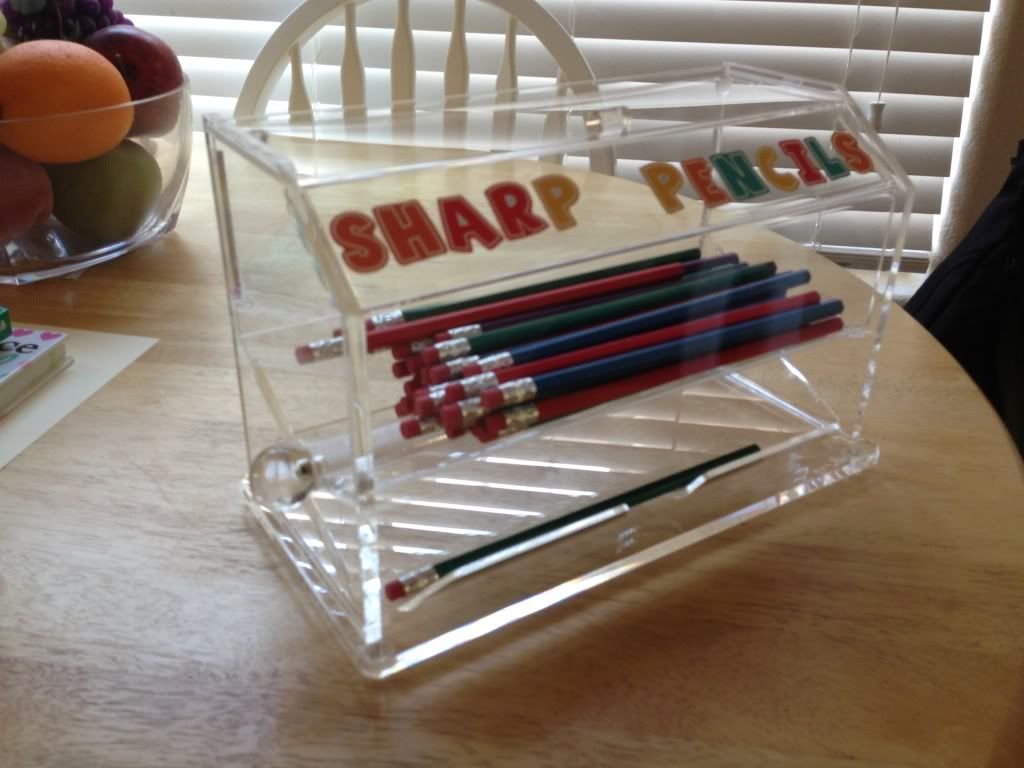 3. Target sales/dollar section
I went to Target the other day, and got 2 class sets of composition notebooks and 10 books for my classroom for $40. The notebooks were bundled in packages of 5 for $3 and the books were in the dollar section!!! They were good books too...junior adapted editions of classic stories!!! The dice in the picture I got at Dollar Tree..packages of 10 dice for $1 each. I plan on using one class set of the notebooks for interactive math notebooks, and I'm not 100% sure what I'll use the other ones for, but I'll come up with something...I'm actually thinking of using it as an interactive writer's notebook for grammar and such...we'll see how it all turns out though.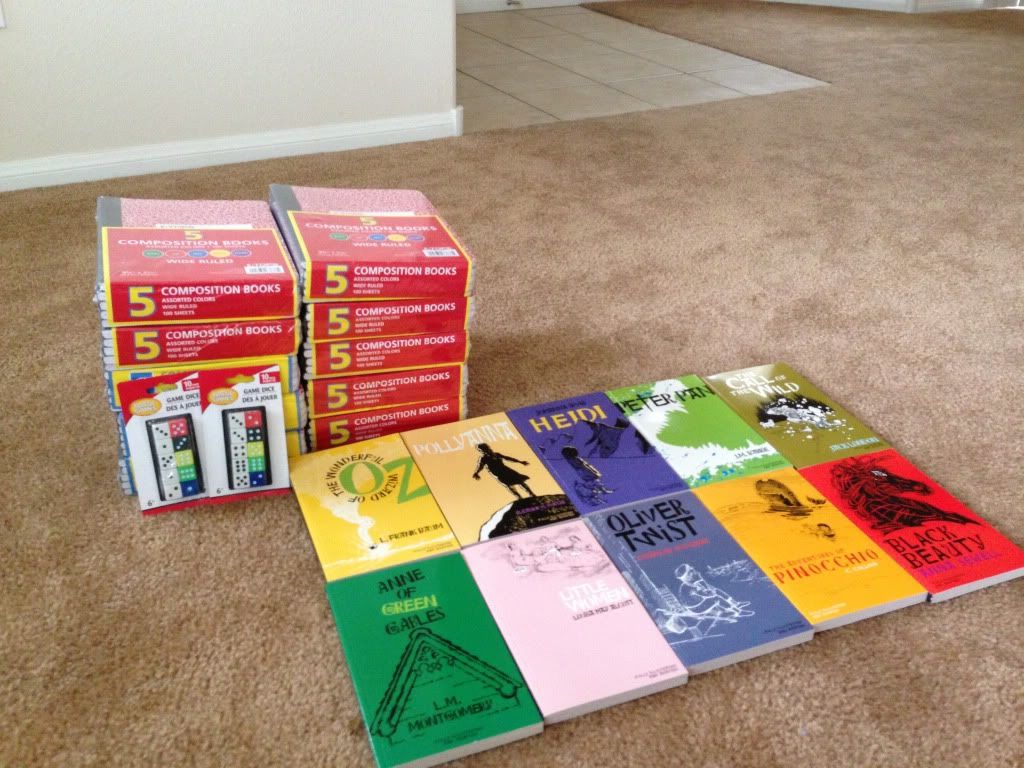 Two words... Water. Park. When you live in Las Vegas it gets HOT during the summer (we had a slew of days that were between 117 and 120 a few weeks ago) and I was just thankful that I made the decision to get a season Gold Pass. I went earlier this week to the water park and am going again tomorrow (and as many times as I can before the school year starts and my summer is officially over).. I can already hear the lazy river and the wave pool calling my name...
5. Home Depot & Sound Board
For whatever reason, when my school was built (it's only 2 yrs old), they didn't think to put bulletin boards in the classrooms. The past two years, teachers made due with using colored butcher paper and bulletin border stapled/taped/pinned directly into the walls. I For this upcoming year, a coworker came up with the idea of using sound boards to create bulletin boards in the classroom (which is awesome when you keep in mind the fact that actual bulletin boards can cost upwards of $100 a piece). I decided to do the same as my coworker and today we both went to Home Depot to buy our boards. The boards are only $10.95 and the bonus is that for what should have cost me well over $500, I was able to only spend $43. I left 3 of my boards at the full 4ft by 8ft size, and had the 4th one cut at Home Depot so that I will also have 2 4ft by 4ft boards as well. My principal loves the idea because its affordable AND the boards help reduce noise! So once my room gets painted, I'll be allowed to install my boards (more pics to come once they are up on the walls).
So what are your 5 for the week? Head over to
Doodle Bugs
and link up and let us know!