It's been a week since I was first let into my classroom. Alot has gotten done, but alot more needs to be done too...which makes me stress because we start our Back to School PD and training stuff on Wednesday, so my set up time will be limited. I still haven't gotten my class list yet, but I should be getting that next week and then the kiddos come back to school on August 26th.
So... here's the progress of my room...
First I built my shelves and sorted my books into their categories and bins (labels still have to be laminated and attached). I also built a garment rack to hang my flip charts/anchor charts from (at $9.95 it's way cheaper than the $300 it costs to buy the easel that hold chart paper)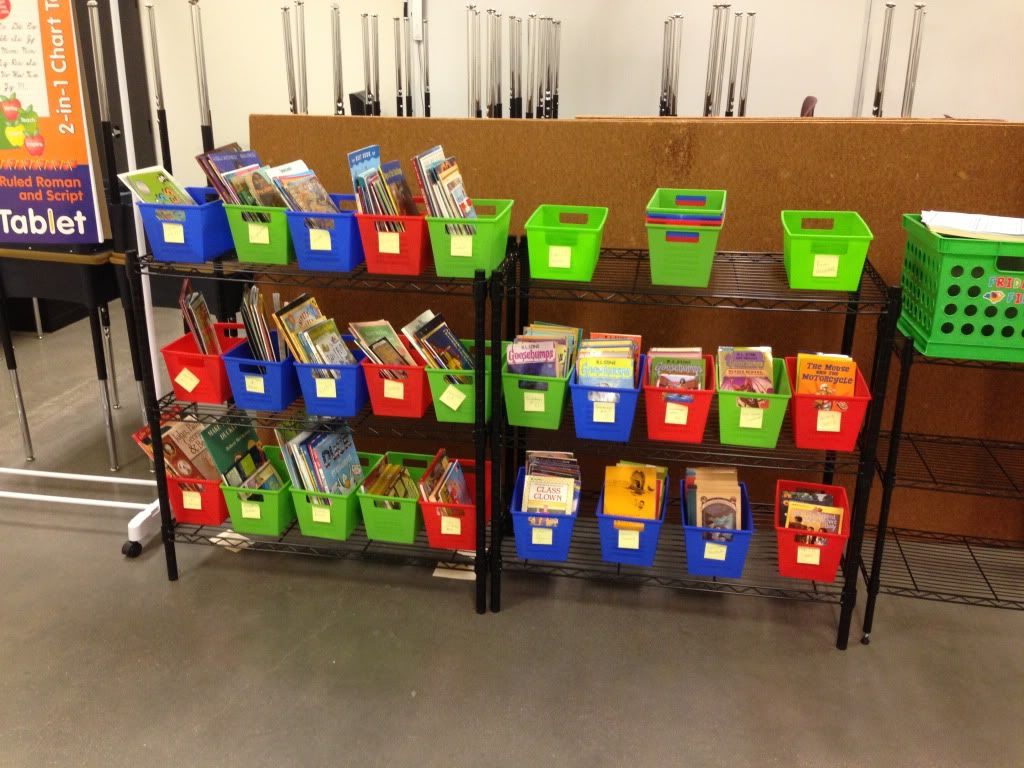 Then I started moving around furniture... I moved these bookshelves and created a curriculum corner. I'll keep textbooks, reference books, etc over here as well as use it as a place to store my student centers and task cards.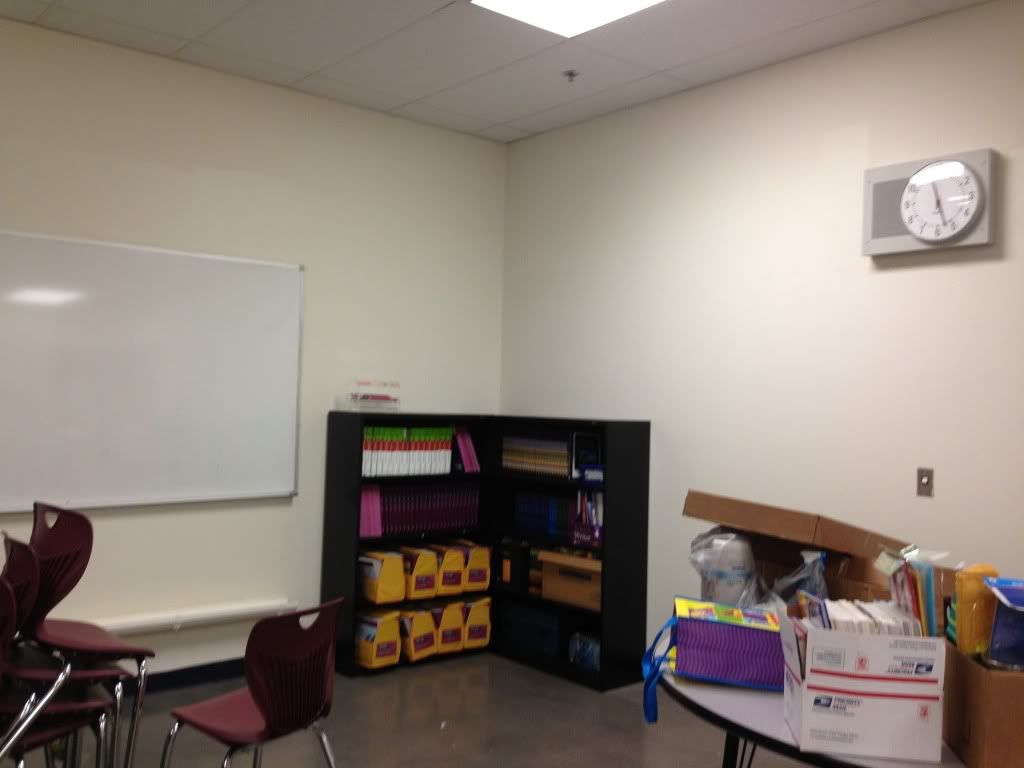 I also moved my student desks into the set up I wanted them in. I will have 25 students in my class so I decided to go with groups of 5.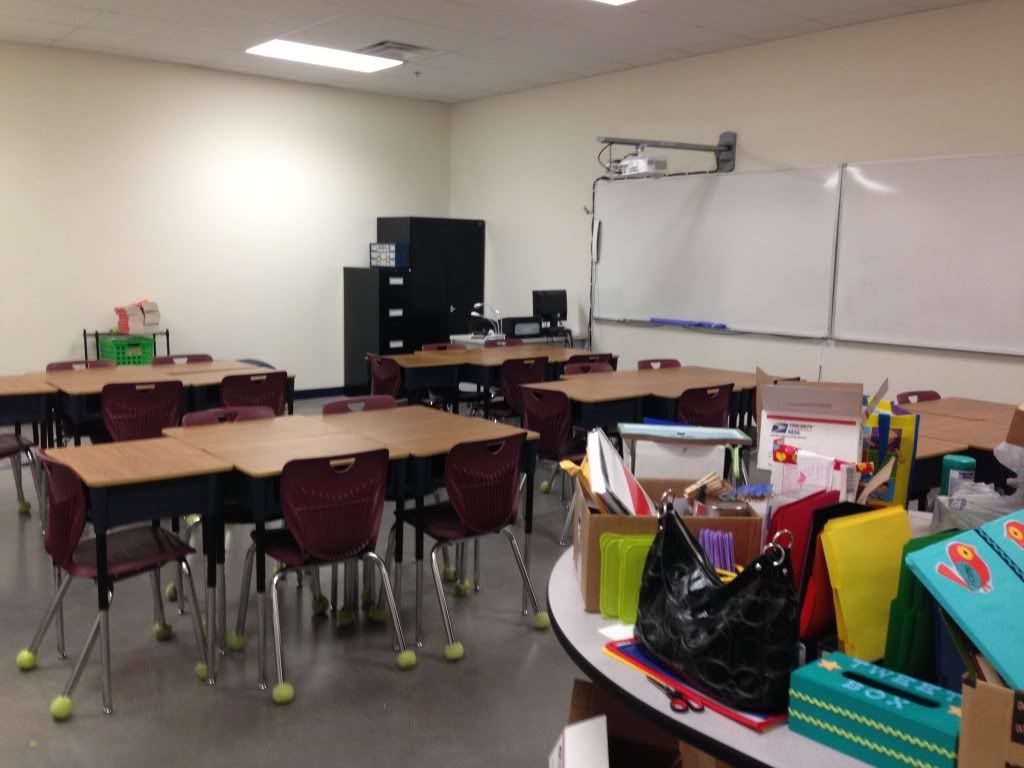 View from the doorway
View from the library
I kind of did things backwards and set up my desks before installing my bulletin boards, so I had to go and move everything around and now my room feels uber chaotic...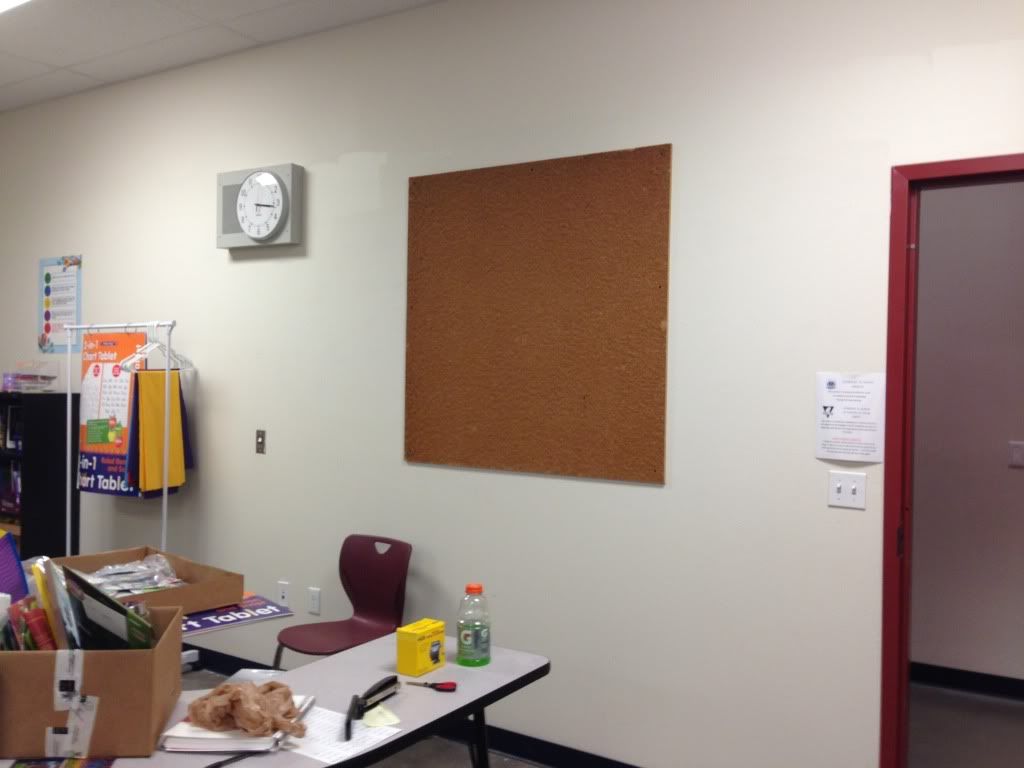 This will be my math bulletin board
This will be my social studies board
The small board is going to be for calendar, student jobs, etc and the big one is for reading and writing
And finally today I got the boards covered with fabric and put up the border too. I tried my hardest to get the fabric as smooth as possible, but as you can see the fabric won that war in a few spots. Hopefully once I get some actual stuff on the boards the wrinkles won't be as noticable. The goal for tomorrow is to get my room looking neat again and then work on actually getting some stuff on the boards.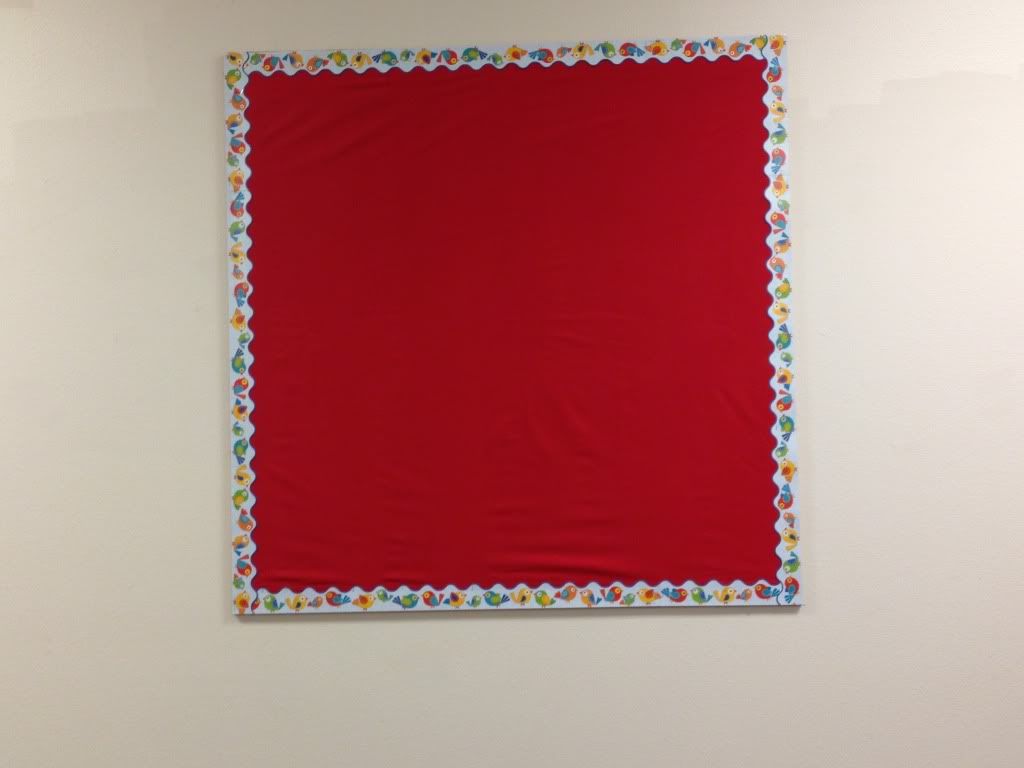 Math Board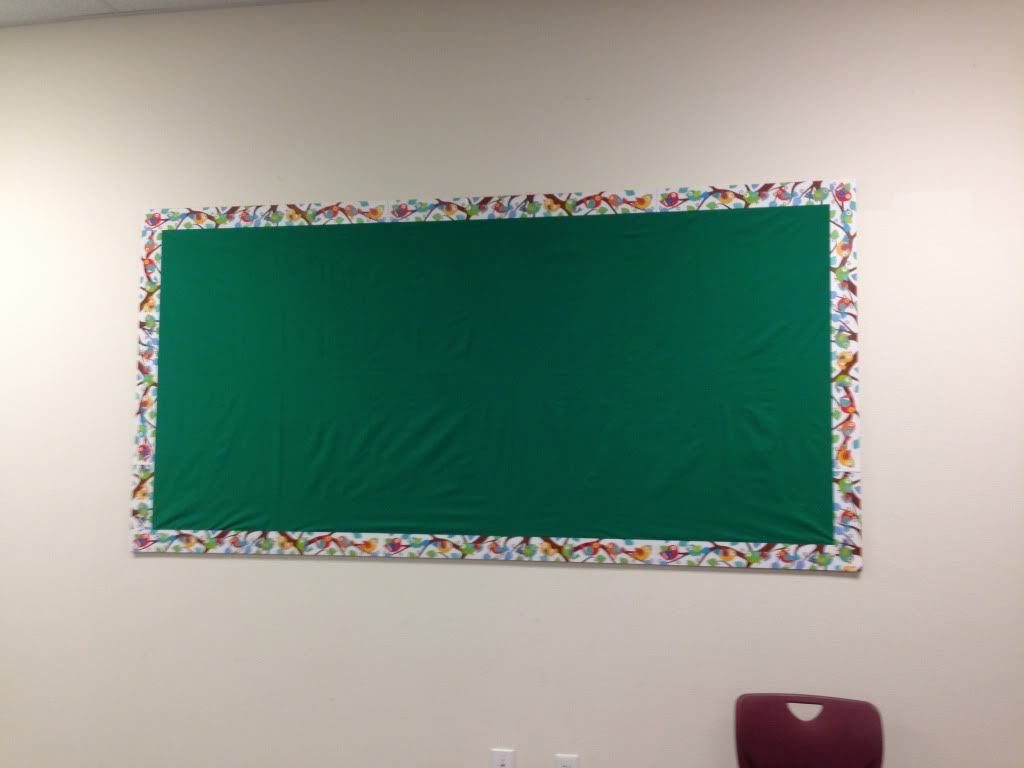 Social Studies Board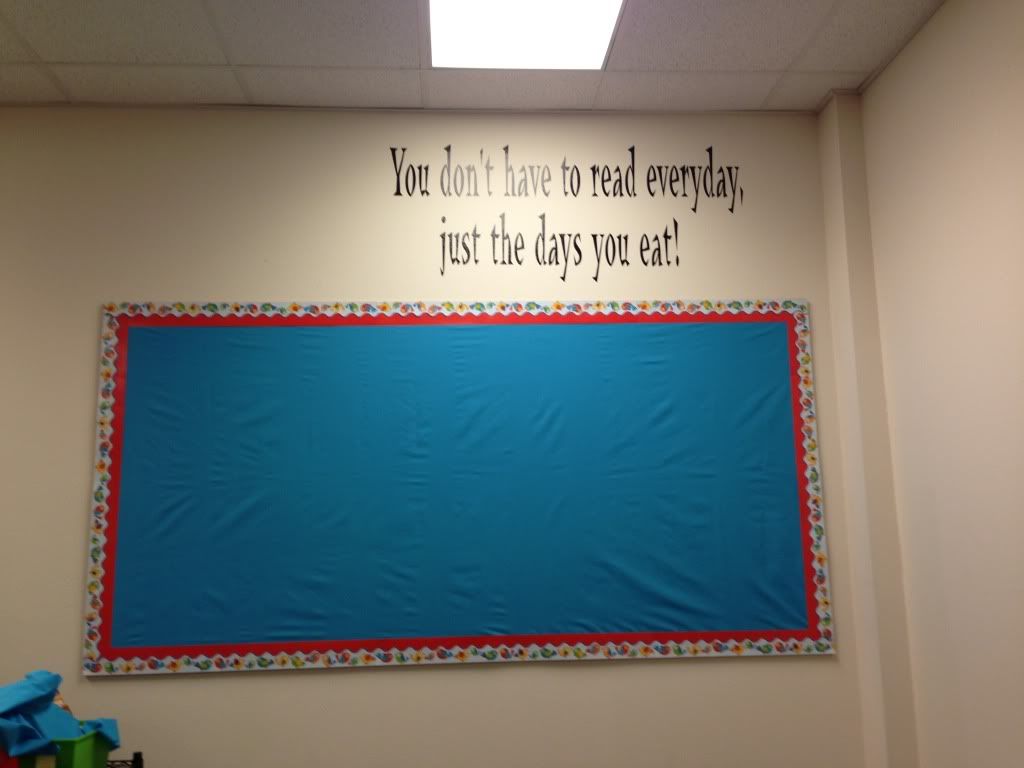 Reading/Writing Board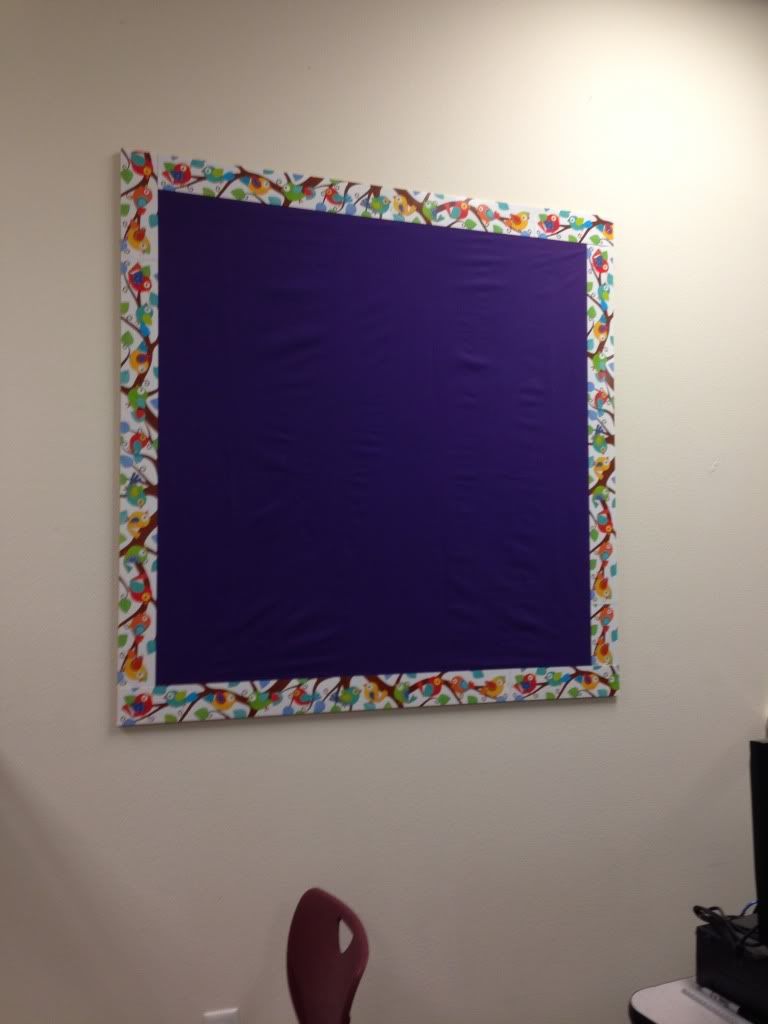 Calendar/Jobs board