I finally have something that I can share for
4th Grade Frolics
Monday Made It Link Up!
My first made it is from the art class I went to on Friday. I went to a Design & Wine class and learned how to make a pretty cool painting, and was surprisingly pleased with how mine turned out: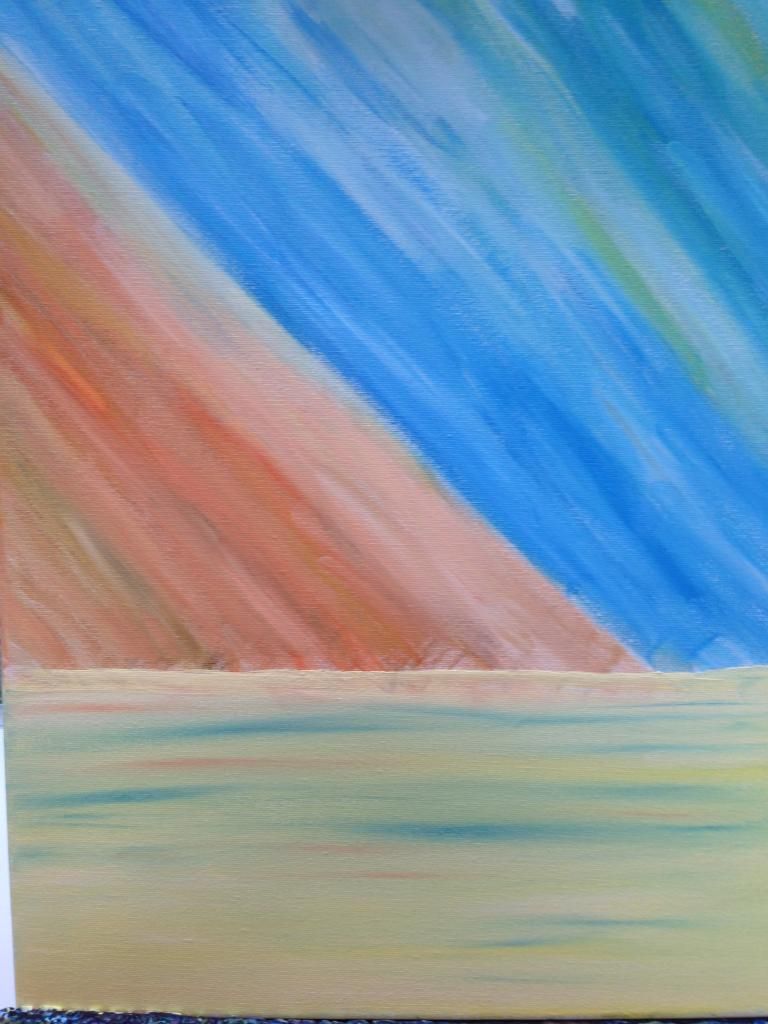 after the basic background was done.
mountains added in.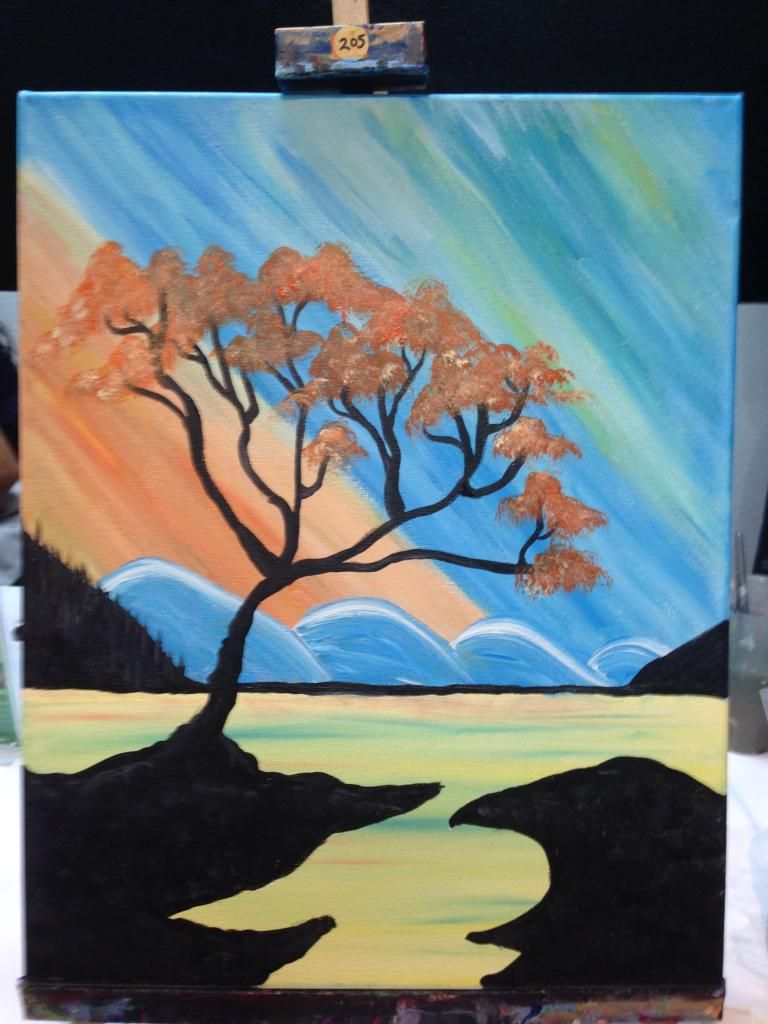 the completed painting.
Now for my Made It for school. My school uses "Have You Filled a Bucket Today?" as part of it's anti-bullying program. Since I'm doing a nautical/beachy/under the sea type theme this year, I was super excited when I found the Carson Dellosa bucket cut outs at Lakeshore. I've decided to make one for each kid in my class. Each will hold compliments/kind thoughts/etc that other students have written to them.
1. Get what you need - xacto knife, glue, library pockets, cutting mat, and the bucket cut outs
2. Cut along where the "shadow" of the inside of the bucket is.
3. Make sure the slit is completely cut...make sure you check it, sometimes there are a few spots that aren't cut through all the way.
4. Figure out placement for the library pocket. I found it was helpful to mark the corners so I knew where to place it after I put on the glue.
5. Put the glue on. Not too much though...just a little in the top corners, below the top of the pocket, and towards the bottom so that way the pocket totally sticks to the bucket.
6. You can see that the corners of the pockets overhang...thats okay. It gets fixed in step 7
7. Trim the overhang from the pockets.
8. Test out the pocket!
The last thing I do want to do with these is to laminate them so they hold up all year. After they are laminated, I'll just use my xacto knife to recut the slit for the pocket.
So...what have you made this week? Check out the other's who have linked up for some awesome ideas, and leave a comment that tells me all about your own!