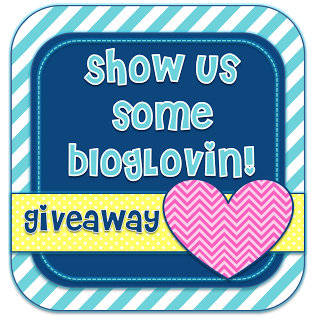 I know that you all have probably heard by now that Google Reader is going away on July 1st But that doesn't mean you have to go away! I hope that you will be following my blog through bloglovin! I know that change isn't always a good thin, trust me, but this is a really easy one and pretty awesome since it'll let you still follow all your favorite blogs.
I am joining in on a
giveaway
for all of my followers that take the leap and switch over to bloglovin. You may have already switched over! In that case, this will be an easy entry!
If you have not yet switched or are not following my blog through bloglovin, then there are a few easy steps to follow. You can go to the right side of my blog and you can click the button that says Follow this Blog with bloglovin. Or, you can go into the Rafflecopter below and click the link in the first entry, and that will take you to my blog on bloglovin.
You will need to set up an account with bloglovin so that you can follow me. Please be sure to leave your bloglovin username in the Rafflecopter entry.
So, if you follow me by bloglovin, please enter this giveaway!! I will be picking 3 winners to receive all 3 of my items in my
TpT store
!!!
a Rafflecopter giveaway