Here's my second post for the Optimum Organization linky party that
Fun in Room 4B
and
Ladybug's Teacher Files
is hosting this summer. This week's post is pretty simple and inexpensive (Yay for cheap organization). My idea this week is something for us teachers to help us keep track of our expenses during the school year. My mom actually gave me this idea because she's a nurse and uses it for her work related expenses (uniforms, etc). Since as teachers we are professionals, we can claim alot of the stuff we spend our money on as work related expenses on our taxes. Now, I don't know about you, but I don't have an accountant who tracks everything I spend so I have to track it all myself. That means I am always having to try to remember where I put receipts for stuff (although usually I find I've inadvertently thrown them away). So I stole my mom's idea of using one of those coupon accordion folders to keep them all in.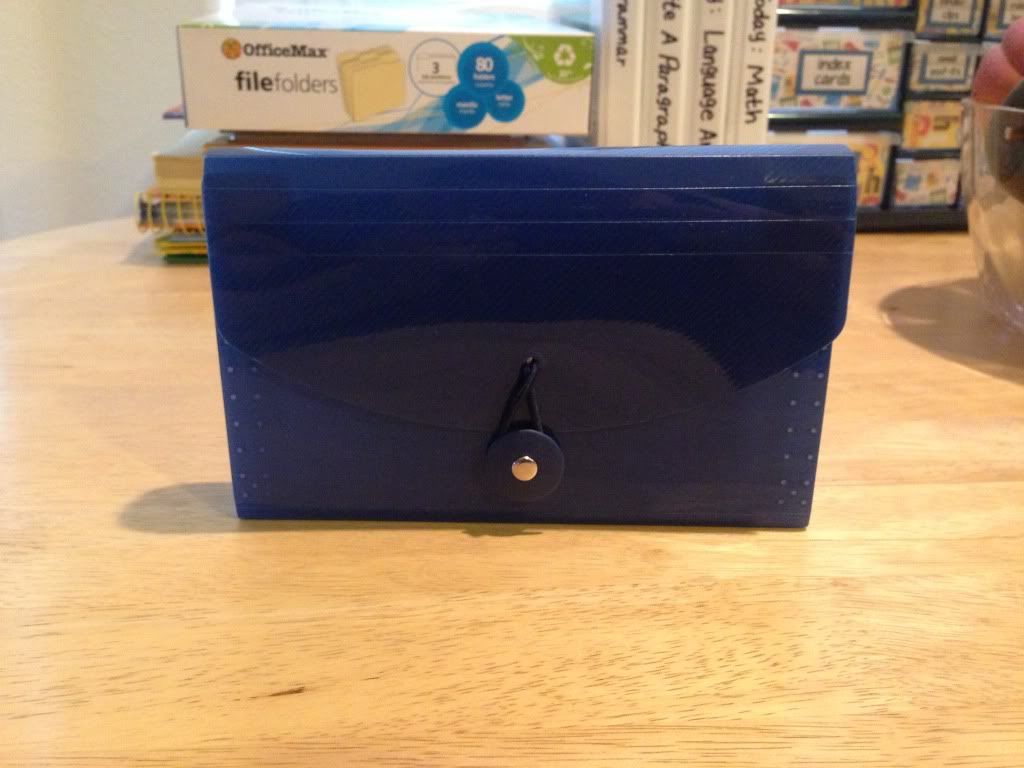 Coupon organizer repurposed for receipts.
The folder came with neat little half circle labels in it that I've used to label the different years on the tabs.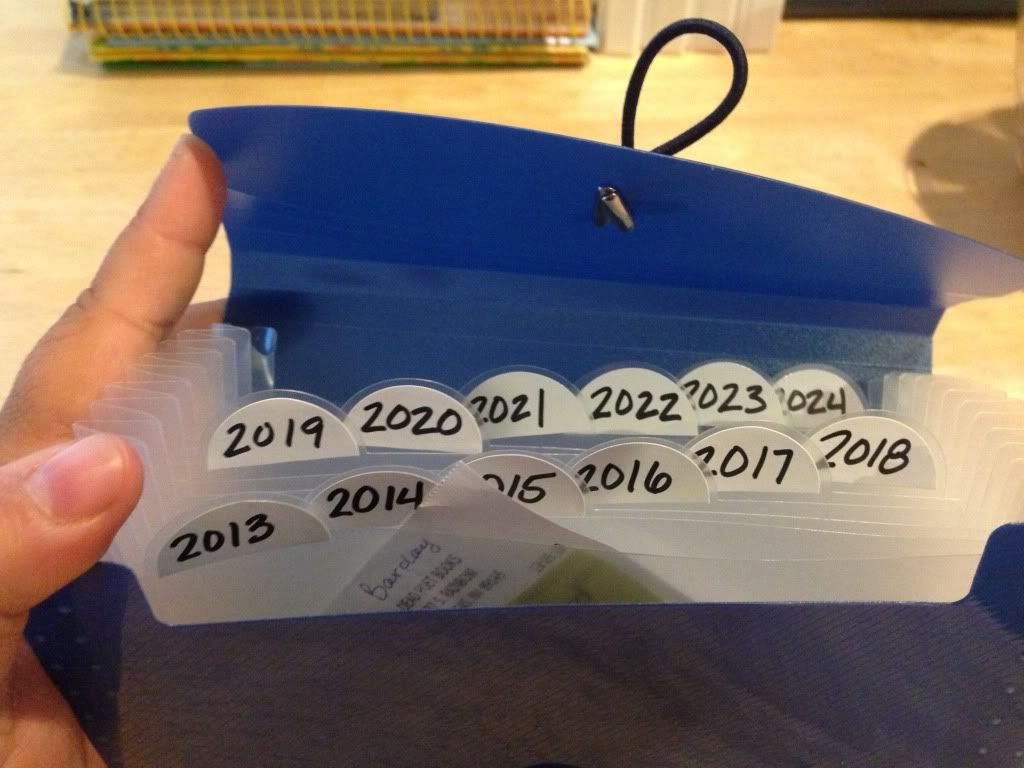 Year labels in place. I also write which credit card (or cash) I payed with on each receipt in case I need to pull up the record online.
Now I'll have a place to keep all my receipts for December/January when tax time rolls around (and for the 7-10 years after the taxes are filed since thats how long finance people recommend holding records in case of audits). It'll also be useful since my school will reimburse me for up to $150 of my out of pocket expenses if I provide them with the receipts and now I won't have to run around like a crazy person trying to remember if I threw them out or put them somewhere where I "wouldn't lose them".
Hope you guys find this useful! What are some ways you guys keep all your stuff organized? Also, don't forget to stop by Fun in Room 4B or Ladybug's Teacher Files to check out the rest of this week's posts.