I finally got to Hobby Lobby this week and did a bunch of shopping for projects for my classroom this upcoming year, so now I can finally join in on
Tara's
Monday Made Its.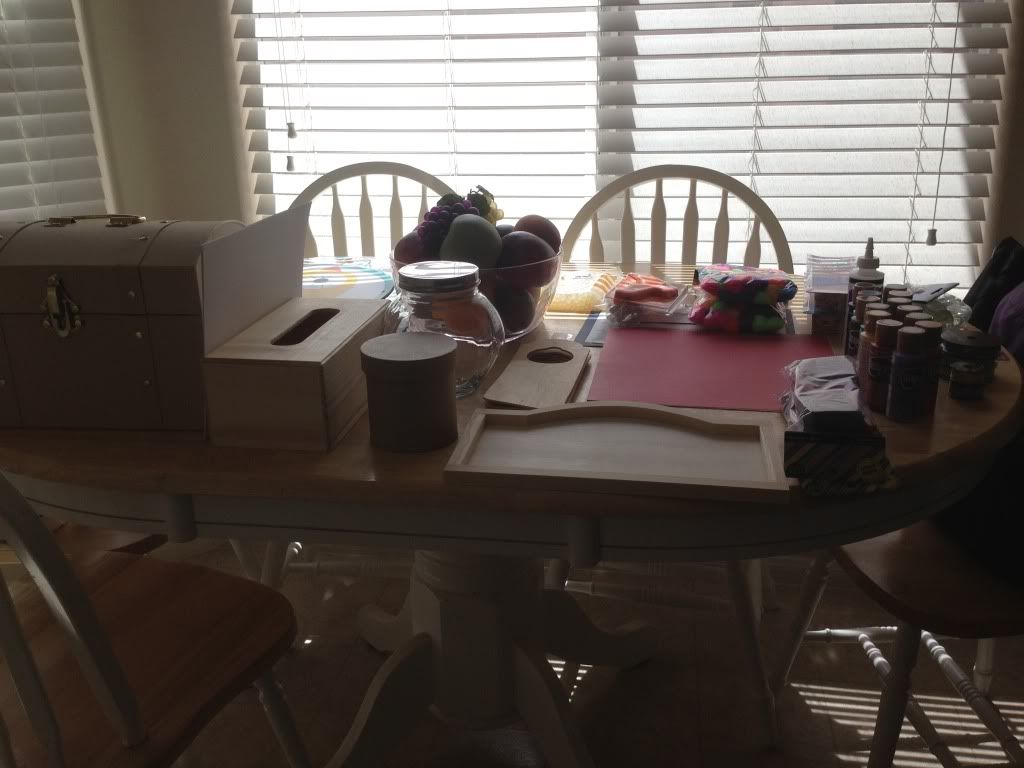 $95 and 2 hours later, I came home with this haul from Hobby Lobby.
Now, my first Monday Made It isn't actually any of the things I bought at Hobby Lobby, it's my first product I've made for my TpT Store. I was working on some things in Photoshop for my Where Are We sign (that will be another Made It for another Monday) and I just fell in love with the graphics I had found, so I decided to put the Where Are We sign on hold and worked on creating a set of class schedule cards instead. Here's a screencap of what some of them look like:
2 of the 18 cards in the set I made
If you're interested in the rest of them, I have the whole set up on my
TpT store
and they're free (yay for free stuff)!
My second Monday Made It is my numbered magnets that I'll be using for attendance with my students. I first saw this idea in a fourth grade class I was a substitute for and then I've also seen it a bunch of places in Pinterest although I can't find the links right now. Basically, I'll be putting these on a small magnetic dry erase board that I'll have up near my classroom door so that when my kiddos come in every day they can move their magnet from the "home" side of the magnet to the "school" side. I still have to get the actual dry erase board and make it pretty, but that will also become another Monday Made It for another week. I love using the magnets for the attendance because it makes it easier to see who is or isn't in class instead of having to try to wrangle all the kids to sit down and stop moving while you do an old-fashioned roll call.
So to make these what do we need? Not much really... just some scrapbook paper, Mod Podge, craft glue, glass gems, a sharpie and some magnets.
All together I think I maybe spent $5 to make 25 magnets!
Now, while I don't know my kiddos names for next year yet, I do know I will have 25 of them (I work at a charter school and our school was filled to capacity during our lottery for the 2013-2014 year, which is 25 kids per class), so I made 25 magnets. I think I might make more of these so when I need to put up anchor charts and stuff I can just put them up on the whiteboards in the room.
My 25 completed magnets.
My last made it for this week has to do with testing. We all know how frustrating it can be when our kiddos are taking tests and someone knocks on our door or causes a loud ruckus outside our room and distracts our kids. I decided to make myself a door sign that I can use throughout the year.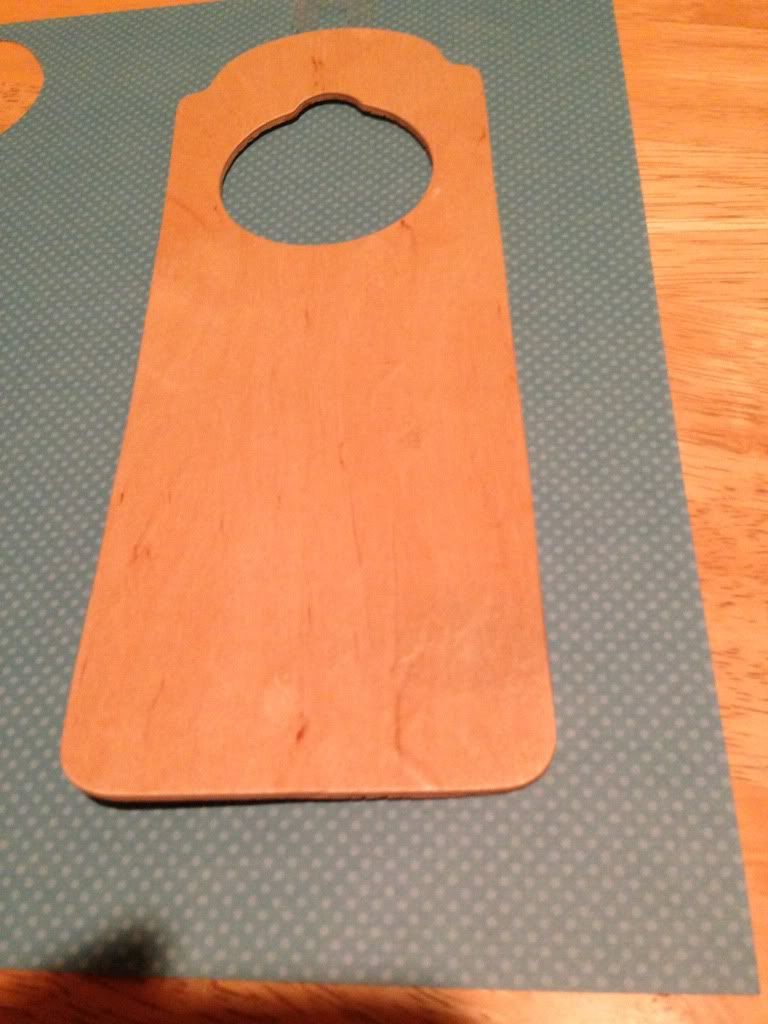 The before look...
I really liked these door hangers that Hobby Lobby had (might have had to do with them only being 79 cents a piece) and I bought a few of them since I have several ideas for what to use them for. Now, I know these generally go on the door knobs, but I plan on putting a small 3M hook on my classroom door at eye level so that this will be more easily seen by anyone who comes a-knockin'. All it took to make my finished sign was a few wood letters, some paint, some stickers, and then some Mod Podge at the end because it did look a little dull without a sealer on it. Oh...and a little trick I found to make relatively uniform looking polka dots... I used the eraser of a pencil...worked like a charm!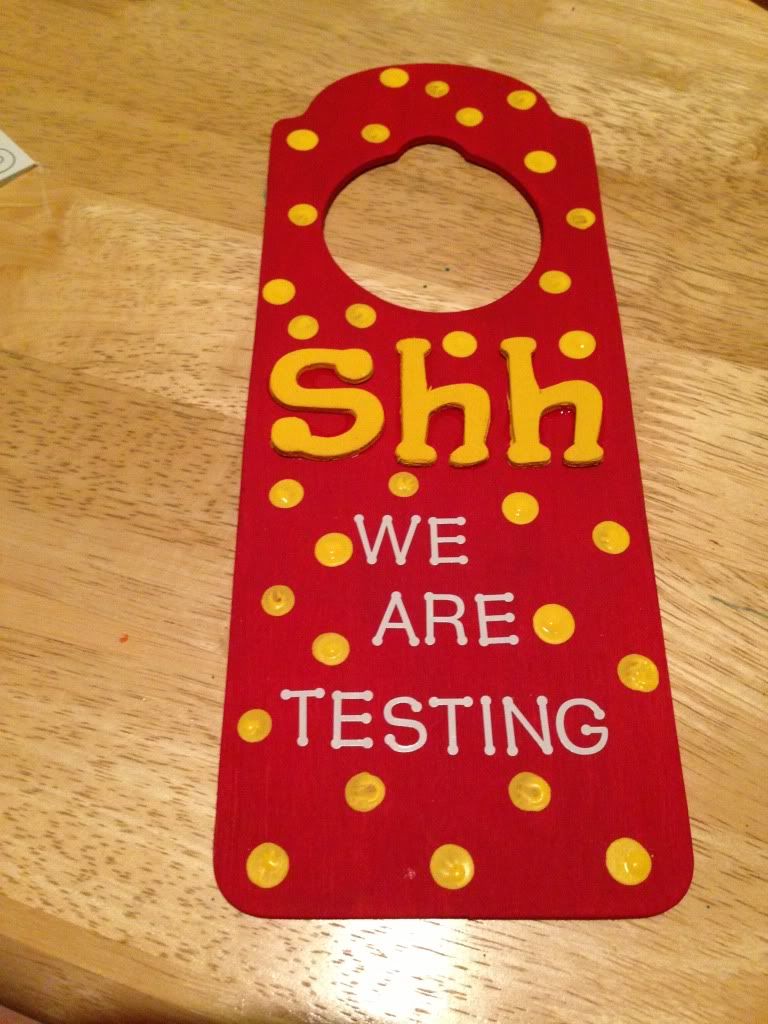 My finished sign.


Well.. thats it for my first Monday Made It post. I hope you guys liked what I had to share. Now I'm off to go check out the rest of the awesomeness that everyone is posting for this linky. Make sure you check out all the other posts as well!