Hi everyone! I know... it's been an INSANELY long time since I've posted. Honestly, I thought I was going to be able to keep up with posting and tackling my first year in the classroom, but thanks to having
administrators from hell
an interesting first year experience, I had to put my blog on the back burner. The good news is I am transferring to a brand new campus this upcoming year with two of my teammates (we're all getting to stay together in fourth grade), which is super exciting, so I should have some more time than I did last year to keep up with all the awesome blogging going on. As far as my first year teaching 4th grade...my kiddos were amazing and I loved every minute of being in my classroom.
My summer has been filled so far with both teacher-y things and relaxation. School ended for me on June 4. I've also gotten the chance to hang out with some coworkers and it's been nice developing those friendships. In early June, I spent a week taking a class on literacy, and ways to implement a more effective literacy block in my classroom. I also spent a good amount of time going to Wet n Wild, the water park that is about 10 minutes from my house as well as catching up on reading some books (I think I managed to get through about 8 books in June). I also ordered and got my new 2014-2015 Erin Condren Life Planner. I had the teacher planner last year, but this year decided to use the life planner so I can keep track of my school and personal life stuff all in one place.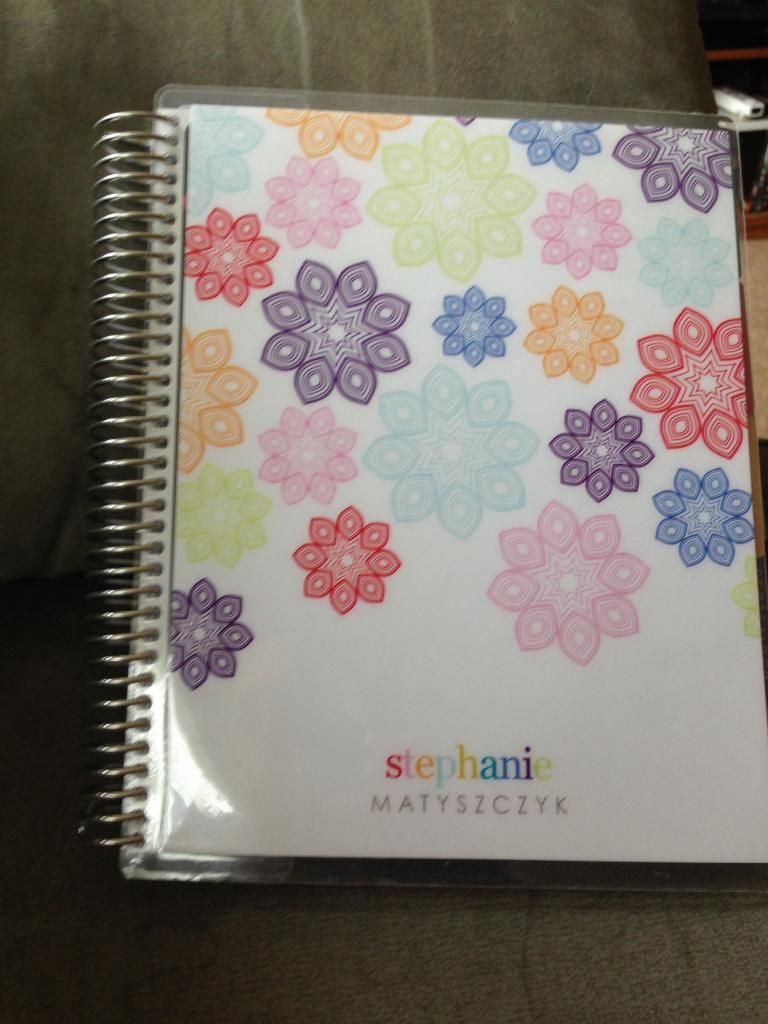 Isn't it pretty!!!





We may only be 4 days into July, but this month is already shaping up to be pretty busy. On the 2nd, I let my uber book nerd out and finally got my Hunger Games tattoo, bringing my tattoo total to 9.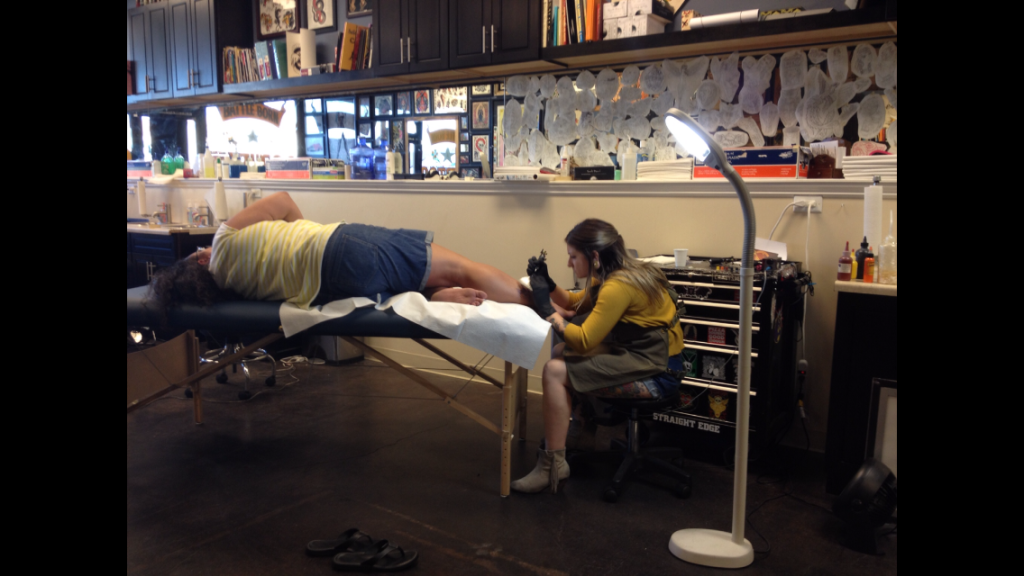 My tattoo artist is awesome!
May the odds be ever in your favor! It's a little hard to see with the lighting, but my tattoo is shaded with all sorts of awesome golds and browns.


Tattoo number 10 will also be book related...it will be the Dauntless symbol from Divergent (I'm getting it on my left leg above the ankle) and the plan is to get it next month about a week before school begins again.
Next week I'll also be attending
SDE's Differentiated Instruction Conference
. I'll also be at the Teacher-Blogger Meetup that is happening on Wednesday night of the conference. If any of you are going to the conference or the meet up, let me know in a comment below. I'd love to meet up and say hi to my fellow bloggy friends.
Now, my summer has not all been tattoos and water parks. I have started working on some stuff for my classroom. First, I've worked on getting several more books for my classroom. I was super excited about finding this one: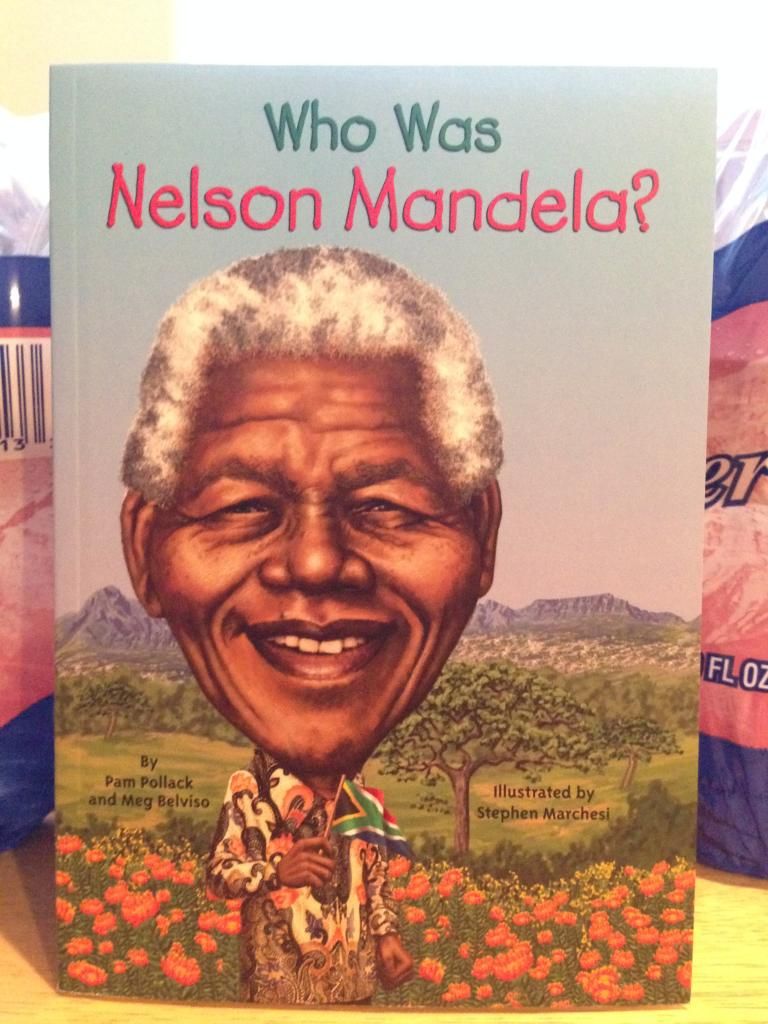 I use the "Who Was" series for a biography project I do with my kiddos in November. They are each responsible for reading a biography and researching the person. They then have to write a biography on that person and create an artistic representation of the person they wrote about. When they present their completed projects, They dress up as the person they researched and present as if they were the actual person. Parents are invited to the presentations and the rest of the students are expected to ask questions during each presentation. This project was a huge success last year and I can't wait to do it again this November.
I've also started working on a new set of numbered magnets for my kids for my check in/check out board. I'll post more pictures once I have the whole board completed. I did change the way I made the magnets this year. I finally tried using Glue Dots, and OMG they are amazing. I don't know why I never tried using them before, but they totally made putting the magnets together so much easier, and the adhesive bond is super strong - I tried pulling the glass stone off the magnet and it wouldn't budge one bit.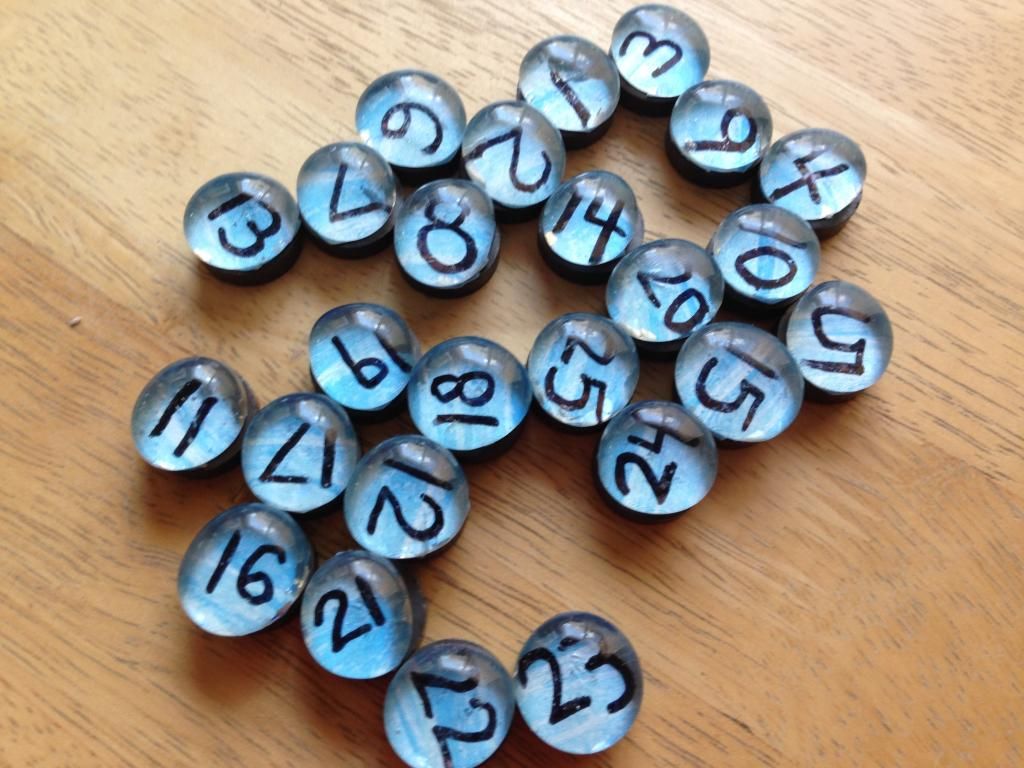 New magnets that will go with my new decor theme this year (more on that in a future post)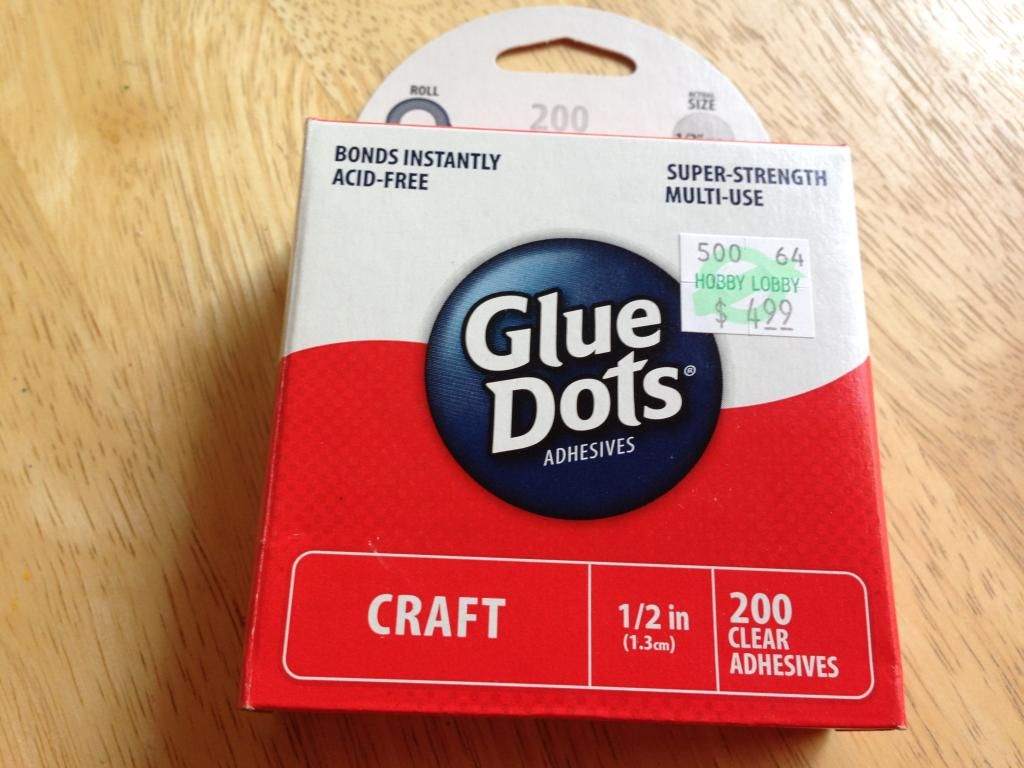 These have made my teacher-crafty projects so much easier!!!





So... I think thats about it so far for me this summer. What have you all been up to? Let me know! And don't forget to let me know if you'll be at the SDE Conference or the Teacher-Blogger Meet Up!