Tonight was AWESOME!!! It was the first day of the SDE National Differentiated Instruction Conference and I got to go see Ron Clark speak. It really was one of the best speeches I've ever heard. He was so animated, energetic, and funny and it was a wonderful inspiration to hear him talk as I get ready to prepare for the upcoming school year. He spoke about alot of his experiences from his time teaching in both North Carolina and in Harlem as well as working at his school in Atlanta. He spoke alot about the expectations you set for your students and how the higher the expectations, the more your students will succeed. At the end of the evening he even signed books and took pictures with everyone. Here are some of my pictures from the evening...
During the speech...He kept walking around the room and climbing on chairs.
All of his books...I already had the 55 and the 11...the 101 is his newest!
He autographed all three for me!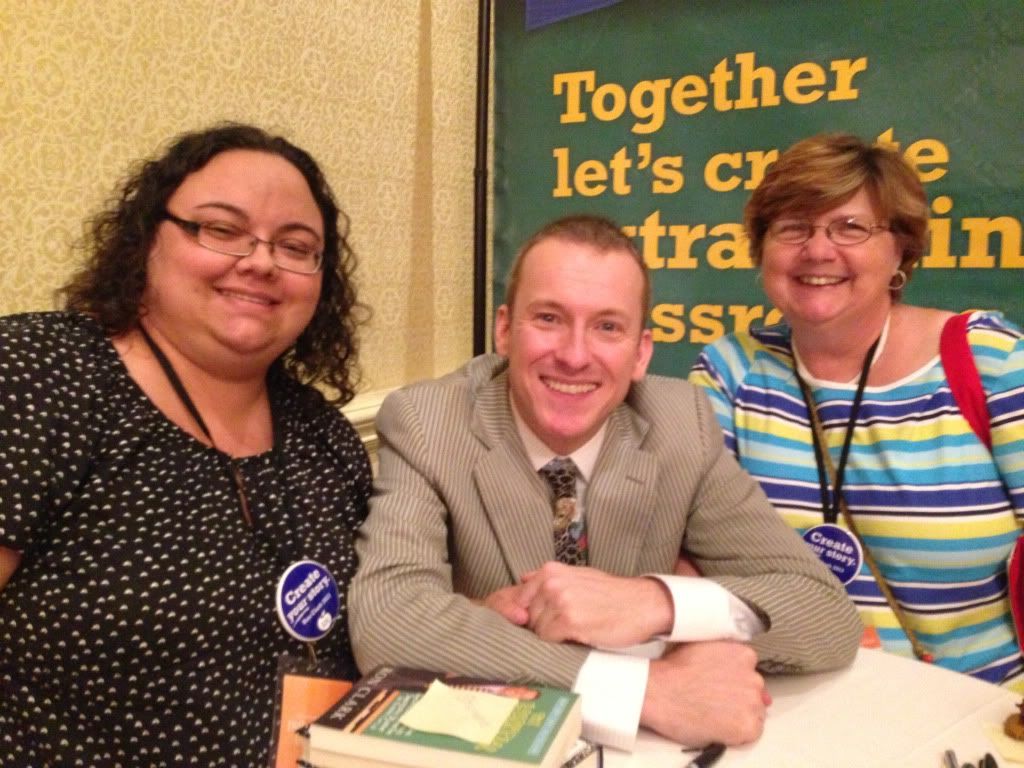 Me (in the black shirt), Ron Clark and one of my coworkers who also teaches 4th grade.


Tomorrow is Day 2 of the conference, and I'll be in different sessions all day, although I'm super excited about the first one of the day because the presenter is Harry Wong! My other two sessions are on "using student learning objectives to measure & promote student growth" as well as "problem-based learning that connects students to the real world". I'll blog tomorrow evening about how the sessions go!